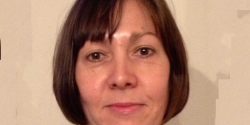 Rachel Davies
Rachel Davies is co-author of the first "Agile Coaching" book and
currently works as Agile Coach at Unruly Media, the leading global
platform for social video marketing. She is a popular invited speaker at
industry conferences worldwide.
Rachel has over 20 years experience in software development playing a
variety of roles from software developer to manager. She became an agile
practitioner in 2000 and draws upon experience with a wide range of agile
approaches including Lean/Kanban, Scrum, and XP.
Rachel shares her latest thinking about Agile product development and
coaching on her blog at http://agilecoach.typepad.com/ and over Twitter @rachelcdavies